I had the pleasure of discussing analog gaming and design over dinner with veteran Japanese game designer Yoshiyuki Arai. Among his various accomplishments, his game Fantasy Defense had a very successful Kickstarter.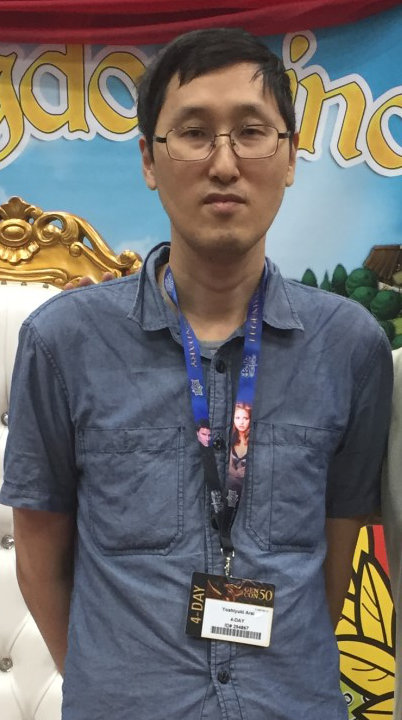 Scott: How did you get started gaming and what were your first games?
Arai: As a child in the early '80s there was a board game boom with lots of TV program toy tie-ins. After that, Bandai's Party Joy
(Japanese blog post about the SD Gundam version) board game series took off, with each game costing 1,000 yen each. I couldn't afford it with my allowance, so I'd play at a friend's place. They included an A4 size board, rubber figures, and dice. Over ten years there were over 300 types of games and it was a big hit at the time.
A long time ago, Japan was a major player in the board game market. Sorry, I'm starting with some board game history. Avalon Hill games were imported and sold in department stores. I never played them, but gamers born before the 70's most likely have. In fact, I'd say that most gamers now in their 50's got started with Avalon Hill games. Continue reading Interview with Game Designer Yoshiyuki Arai