Publisher Kadokawa recently announced the rebirth of the Dragon Novels imprint for novelizations of table-talk role playing games. In addition to releasing five novels on Feb 5th, Kadokawa is also attempting to build a community. As part of that, they're opening up the Sword World universe for writers to set their stories in, and hint at future worlds also being opened to third party stories. Call of Cthulhu is one of the TRPGs that has a novel in the first release, but they also mention Meikyuu Kingdom and future systems receiving novels. Rounding out the announcement is a contest that will take place on the online novel site Kakuyomu.
What makes this particularly interesting to me is it's a distinct return to novels, rather than replays, which have long been the dominate literature for TRPGs in Japan. Additionally, the focus on digital as well as paper content seems progressive. Hat tip to ChuoDori on Twitter for first putting me onto this.
A Bit of History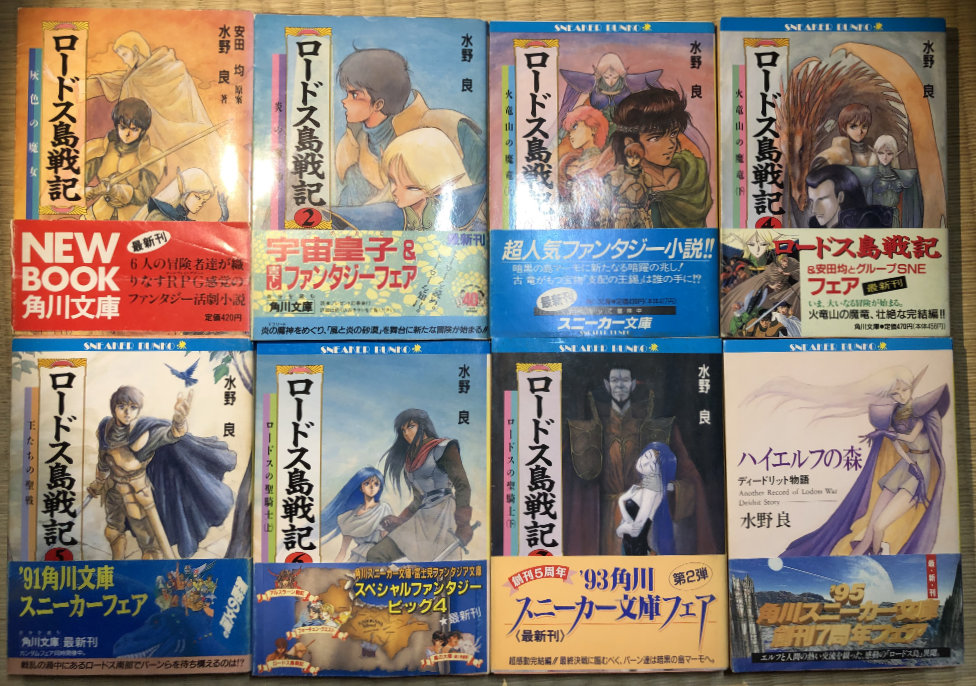 Before we look at the new offerings, let's make a brief stop in the late eighties and early nineties, the golden age of TRPGs in Japan. The novelization of Record of Lodoss War was published in 1988 by a different Kadokawa imprint, but the serialized replays were first published in 1986. A number of fantasy novels from overseas were translated this time, which is how some of the early Japanese TRPG authors got started.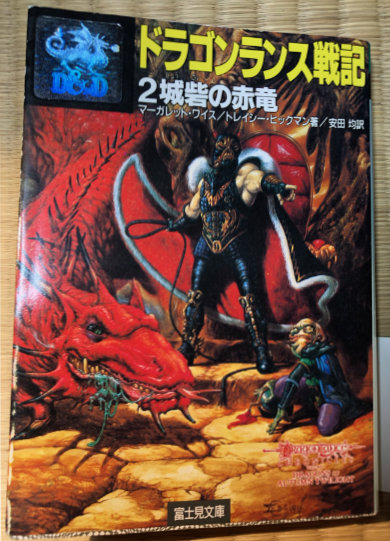 The original Fujimi Dragon Novels were published between 1987 and 1995, with a focus on translating foreign TTRPG related fantasy books. Examples are the original Dragonlance series, Forgotten Realms novels, and Grey Death Legion BattleTech novels. There is also the related Fujimi Dragon Books imprint, which has continued to publish since its founding in 1985. I previously wrote about one of their books "Understanding BattleTech", and the current Sword World rule books are published under the Dragon Book label.
Dragon Novels sounded familiar, so I dug through my books and found that my copy of Dragons of Autumn Twilight book 2 is from the original imprint. First published in May 1987, the copy I have is a 14th printing published in 1989. I haven't read Dragonlance since I was kid, but it's nostalgic to see the character portraits and brief introductions. I searched around, but couldn't find the name of the illustrator.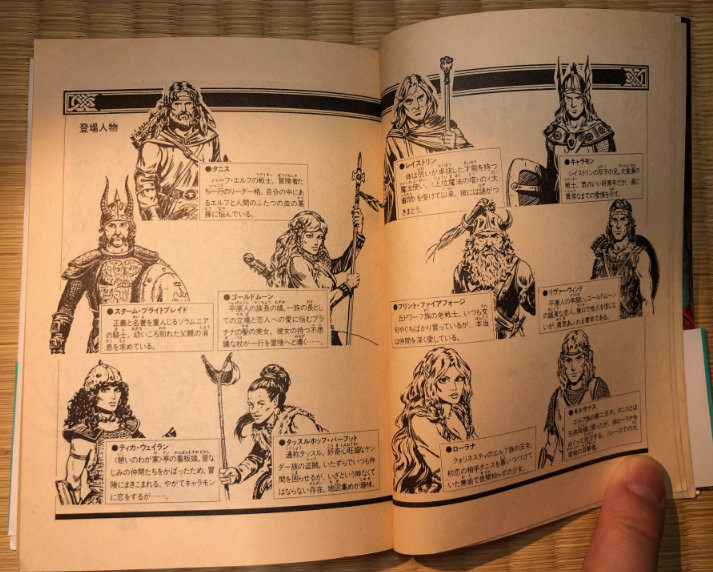 One thing that surprised me was that it was translated by Hitoshi Yasuda, founder and CEO of Group SNE, which is most famous for their TRPG Sword World. Reading through his Wikipedia page, he was a prolific translator of American fantasy and sci-fi in the 70's and early 80's before focusing on TRPGs in Japan.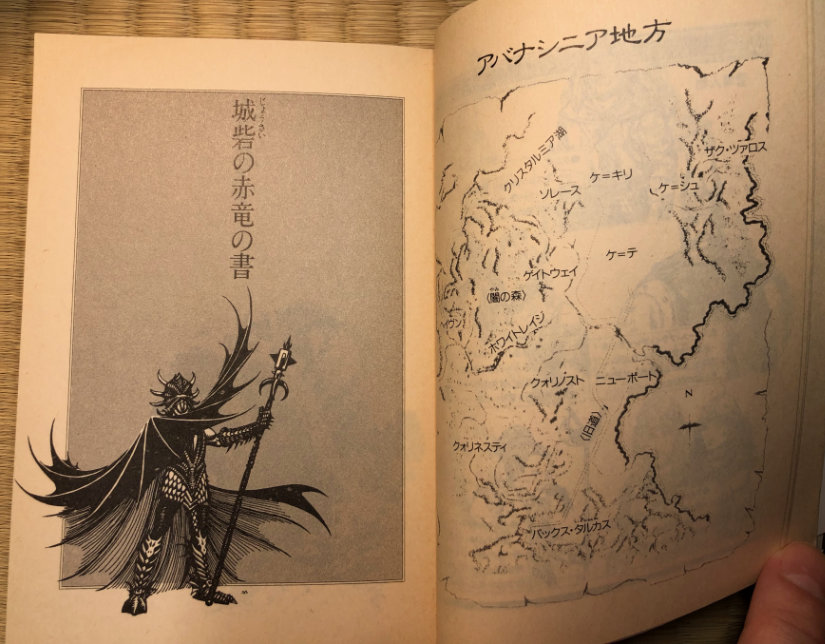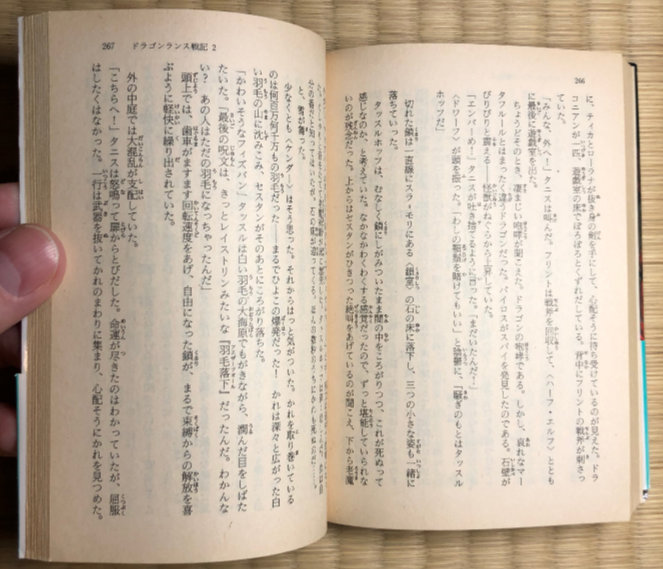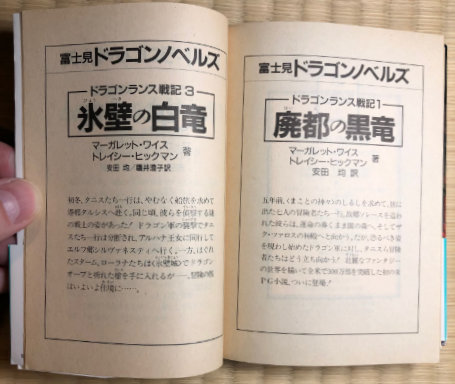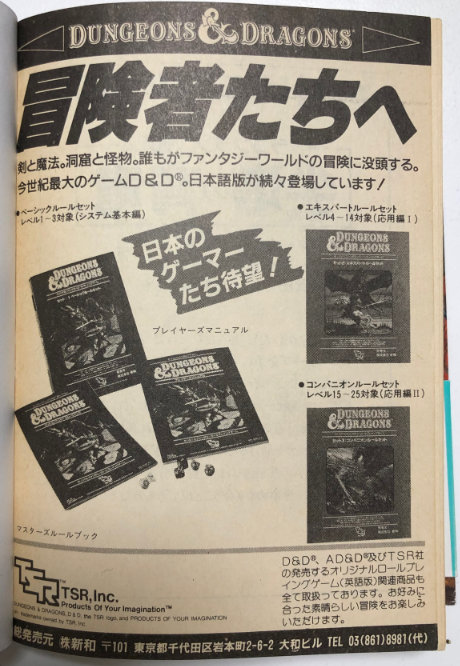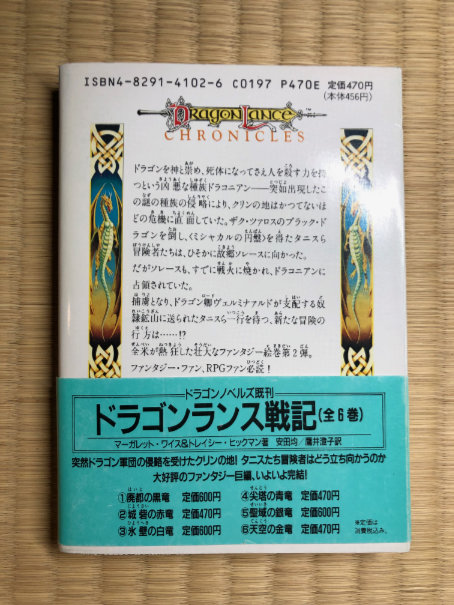 A New Fantasy
Now back to the present and the new Dragon Novels. Four of the five books have a focus on being teleported to another world, a popular genre in Japan called isekai. Rough translations of their titles and brief summaries:
Refuse to Min-max and Start Fumbling!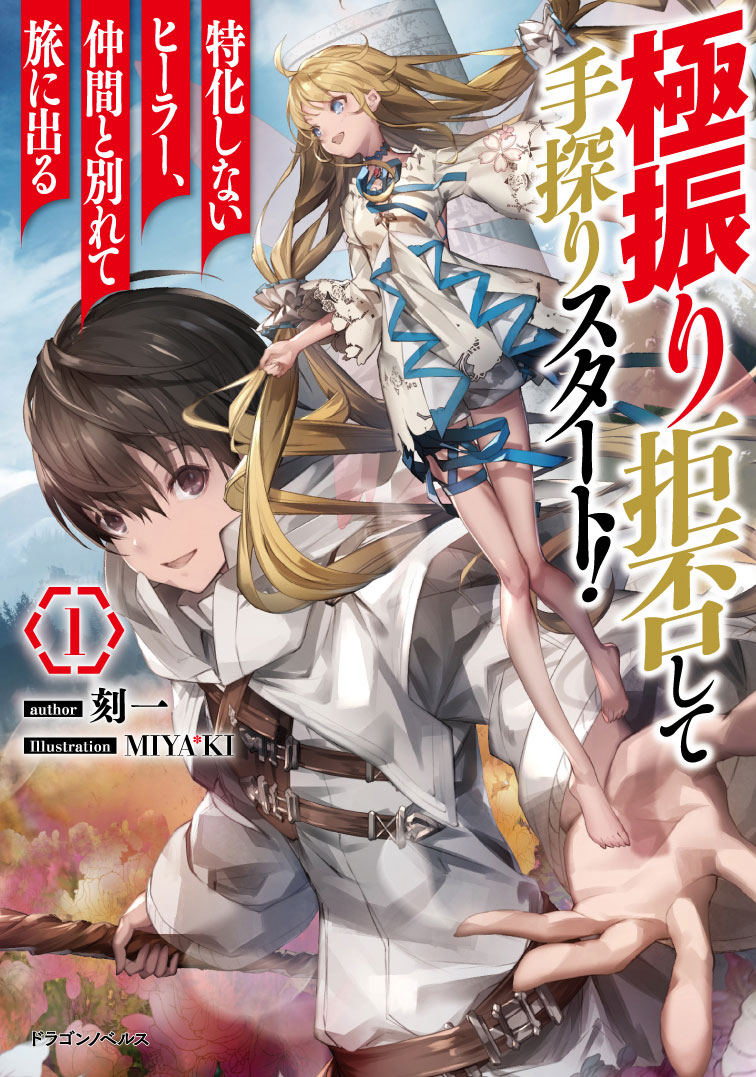 Falling squarely in the isekai genre, the character awakens to find themselves and their MMORPG friends in a white space. A god is there and transports them to another world. Thinking about their friends, the hero decides to go with a balanced, jack of all trades, healer that isn't focused on healing. Leaving his friends behind, he sets out on a journey. Publisher page
My Sanity Score is too low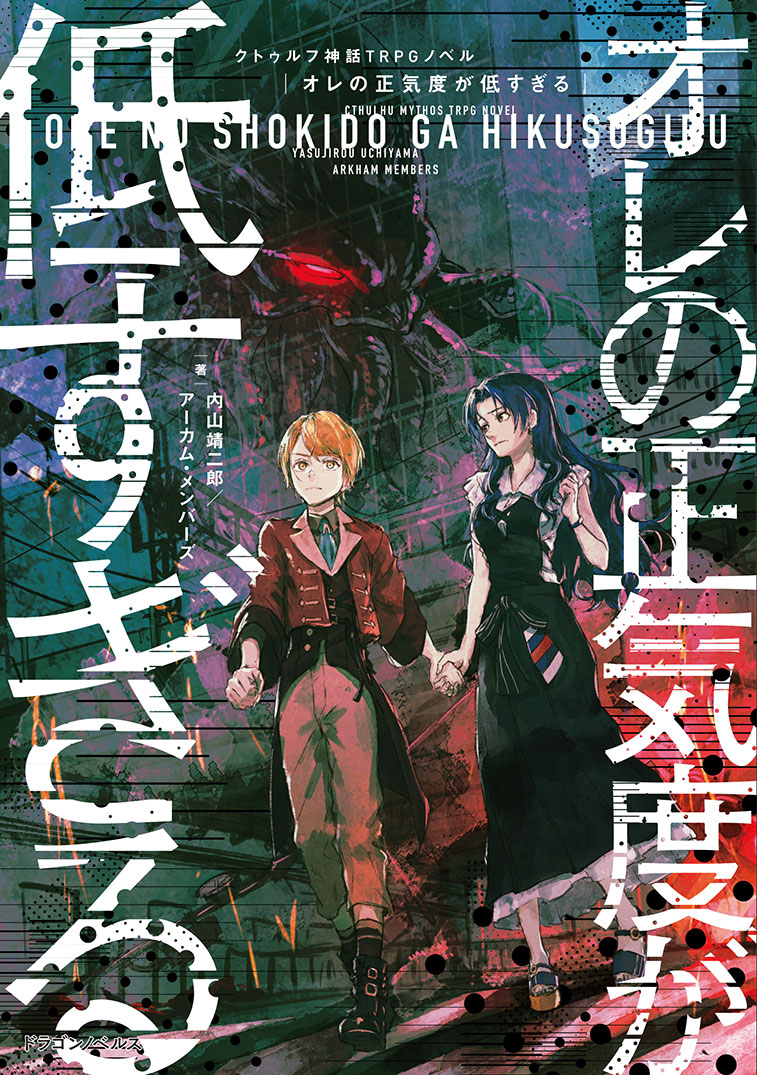 A novel set in the Cthulhu mythos, an everyday gamer is transported into the world of Cthulhu as an investigator. Moreover, his precious sanity score is too low. Will he fall headlong into madness? This book makes a point of following the TRPG rules for Call of Cthulhu. The author has written number of replays and a few supplements for the Call of Cthulhu TRPG. Publisher page
Fantasy after broken heart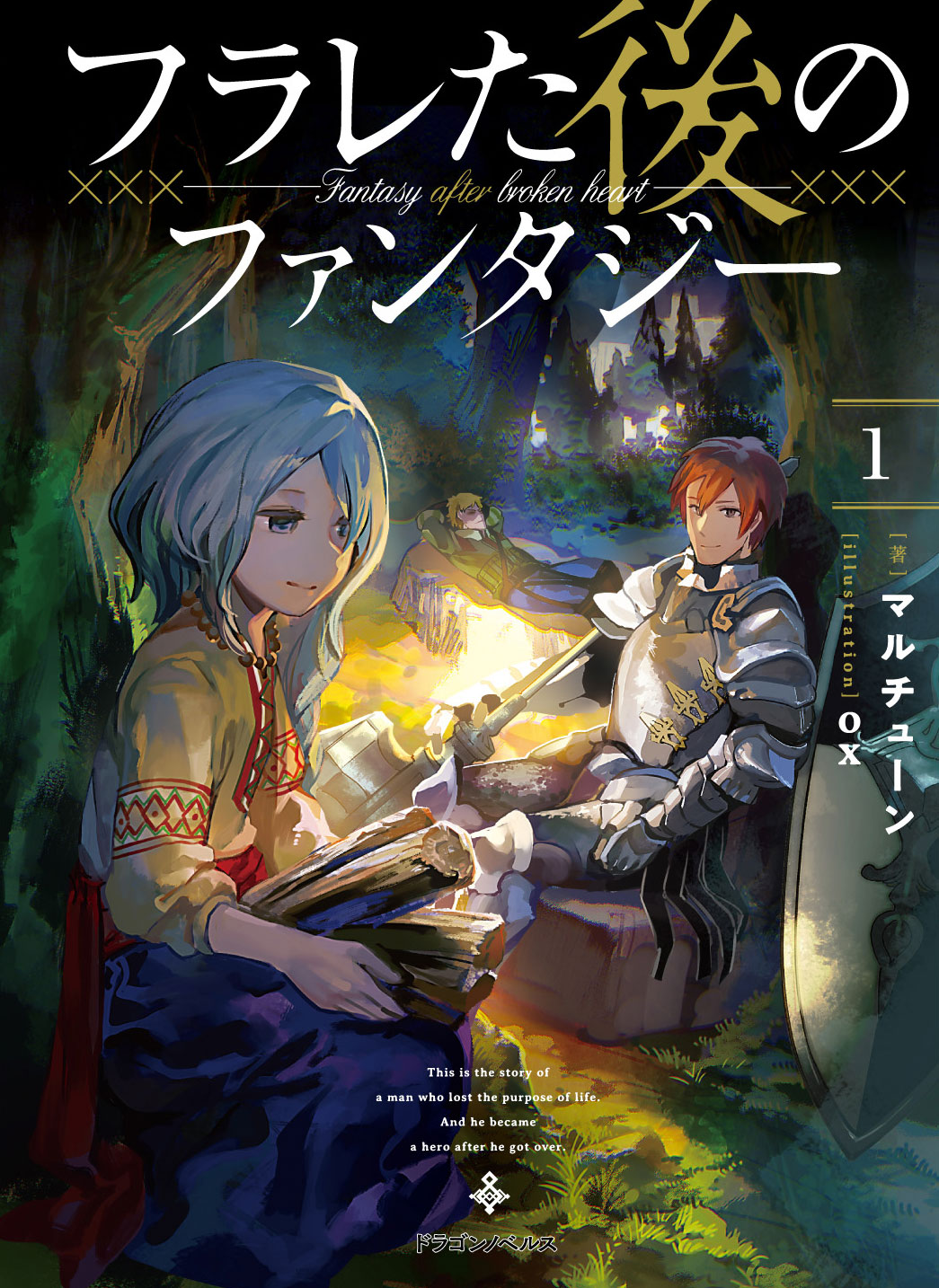 The main character Logion took up the shield and did his best to protect the woman he loved, but she chose another man and left him. Left without a purpose, he meets a girl Cies and takes the first steps to awakening to his true power. This novel is a story of recovery and heroic adventure. Publisher page
Dungeon Delving Strangers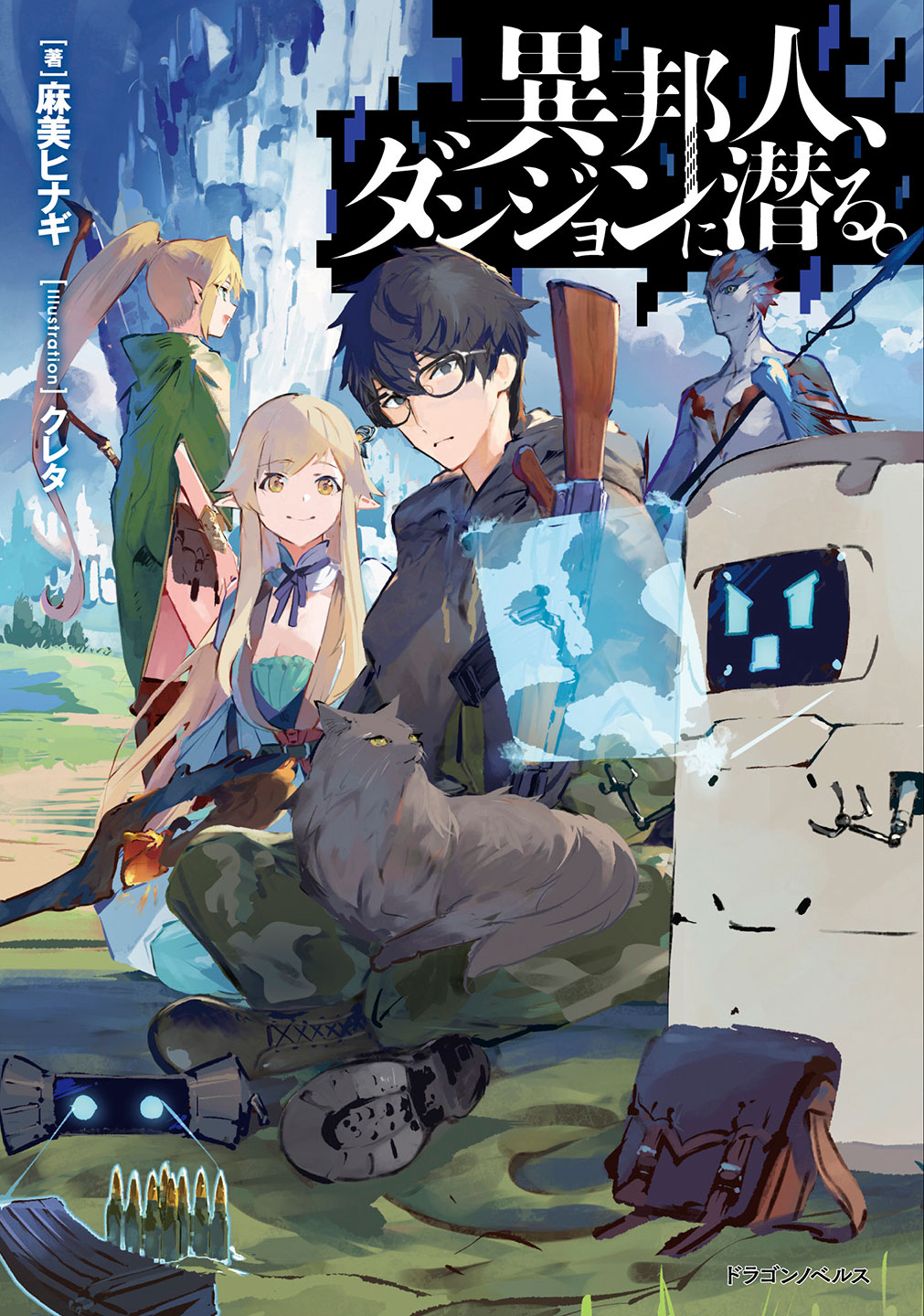 This novel won first prize in the Dragon Book "New generation of fantasy novel contest". Labeling itself as dark fantasy, the protagonist alone is teleported to another world. Full of hardship, he begins to explore this new world and with a motley crew of companions: a god of deceit and elven sisters exiled from the forest are just the first of many quirky characters. Publisher page
Other World Transition with Griefers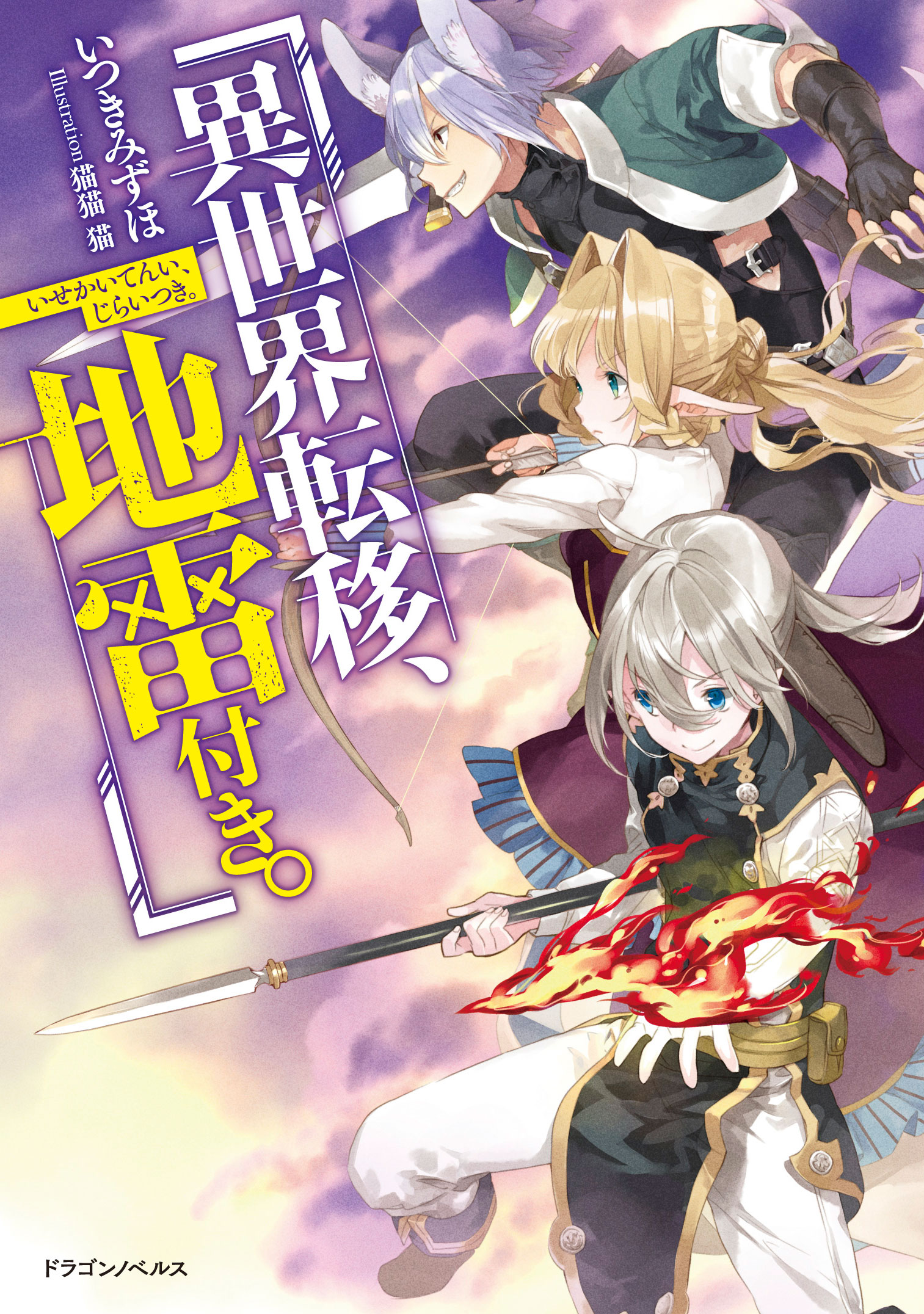 Classmates are teleported to another world that is similar to the middle ages and must learn to live survive there. While some students aim to cheat and live recklessly, three childhood friends work together to build safe place where they can live a measured and slow life. Publisher page
Sources
PR Times Dragon Novels Anime News Network Wikipedia: Dragon Novels