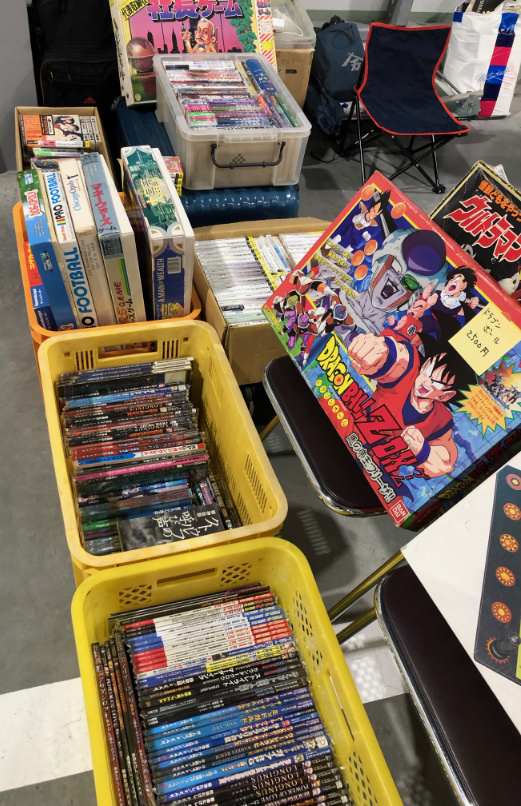 I haven't even played all the games I got at the last Tokyo Game Market, and I already have some new additions from the Spring 2019 market. I usually go on Sundays, which is the TRPG day, but this time I went on Saturday. The main booths don't change between days, but some of the events and a number of the indie exhibitors do. There were some TRPG related booths, but the focus was definitely board and card games. Even the large Arclight booth was only selling their TRPG products on Sunday. While I was hoping for more TRPGs, I did enjoy myself and spent most of the day there.
Sorry for the delay in updating this post with more details. It's been a busy last couple of weeks.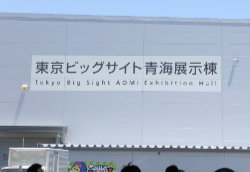 Not fully reading the location information, I didn't realize the Game Market was at the Big Site Aomi Exhibition Hall this time and went to the usual location  by mistake. After a quick jaunt, I found may way to the actual location. I heard from a friend that the Big Site is being prepared for the olympics, which is why it was held at a different location.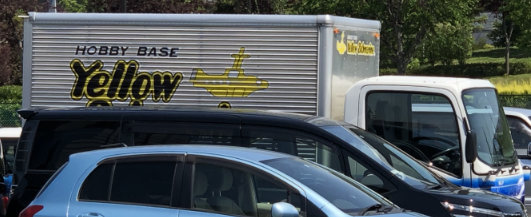 A Day at the Booths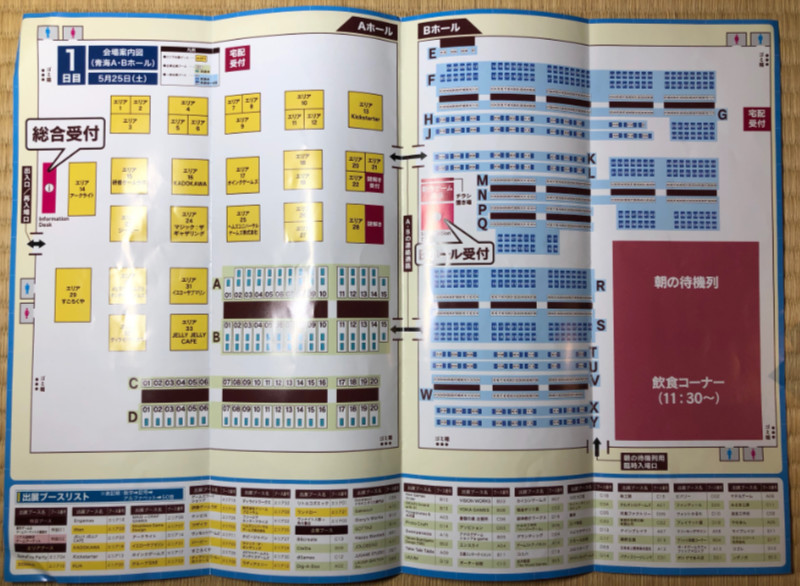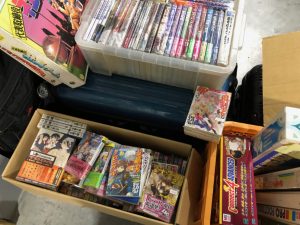 First off, I made a bee-line to some of the used booths since they tend to be quite popular. There was one in the corner with lots of books that I particularly enjoyed browsing. I picked up a copy of the old Record of Lodes War TRPG basic rules for 300 yen (~$3).
A Fate/Stay night board game Dominate Grail is in the words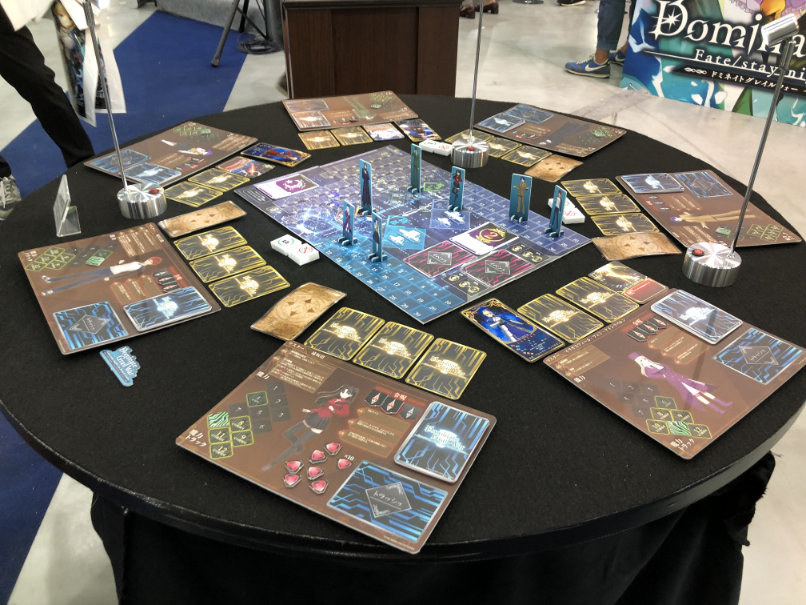 Being a fan of Yoshitaka Amano, I enjoyed the large poster-sized card featuring his artwork.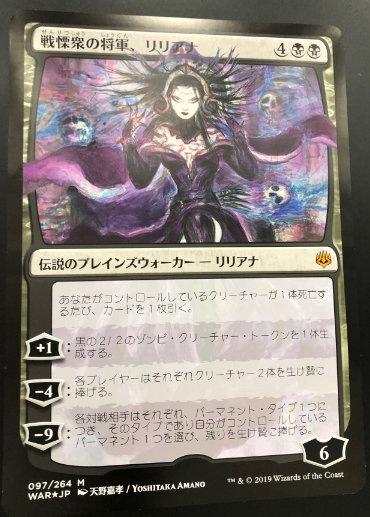 Raid on Takao comes on display in the new games section came in a metal box. Made by Mizo Games in Taiwan, it looks like an interesting take on WW2.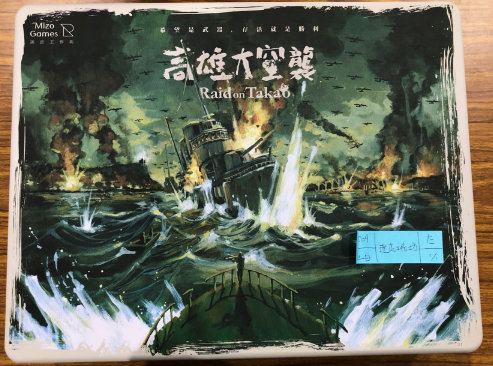 I found this seal game simply adorable.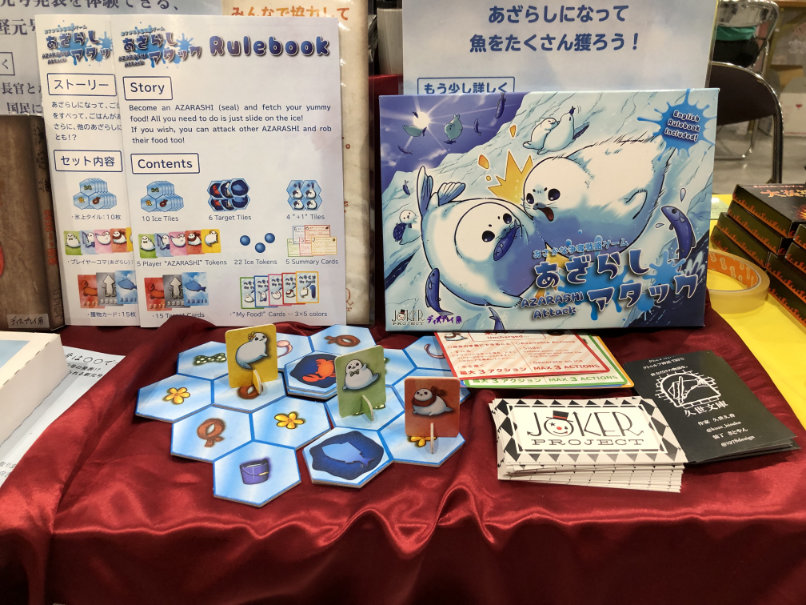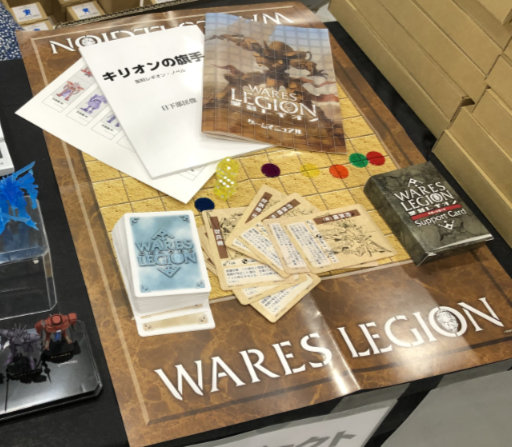 Wares Blade is a Japanese TRPG that mixes fantasy and mechs. There's an effort underway to reboot the franchise as a whole, including a anime, as well as board games. The first incarnation is the Wares Legion board game that comes with paper miniatures, but 3D miniature alternatives can be bought. The guys at the booth were really nice to talk to.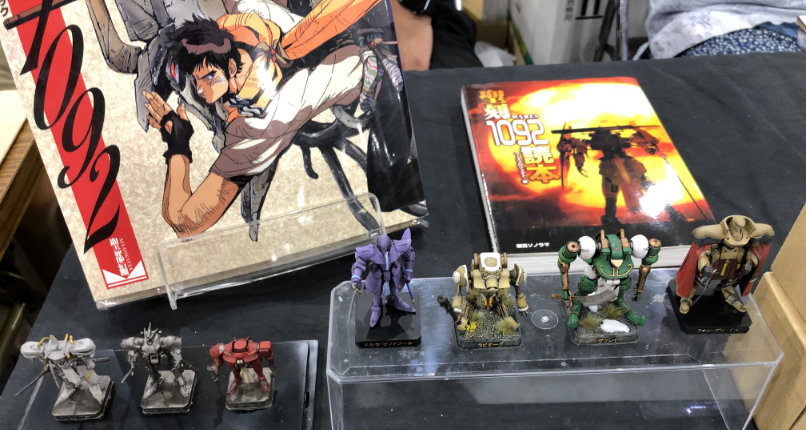 On the opposite side of Japanese culture from giant mecha was this cherry blossom game "Sakura".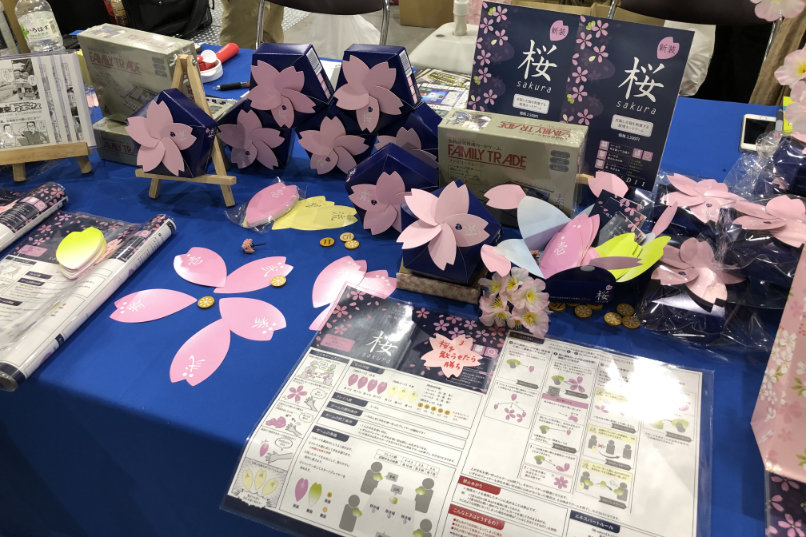 Flyers
There is always a few tables of flyers, and this market wasn't an exception. Here are a few I picked up to give you an idea of what they're like.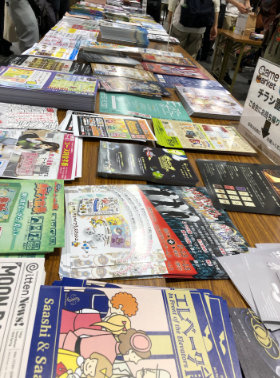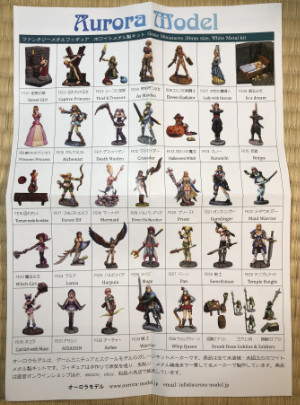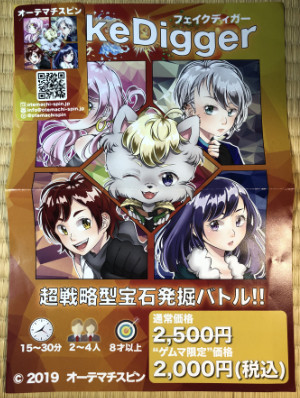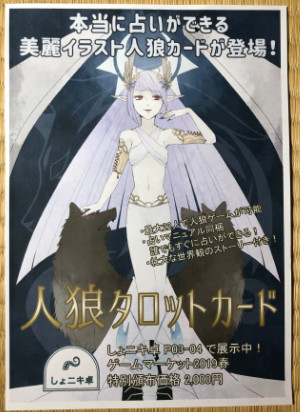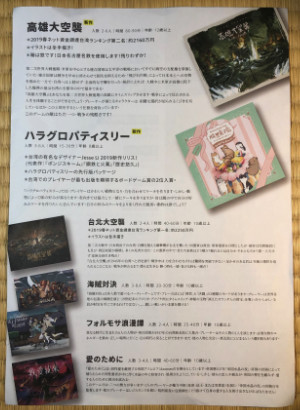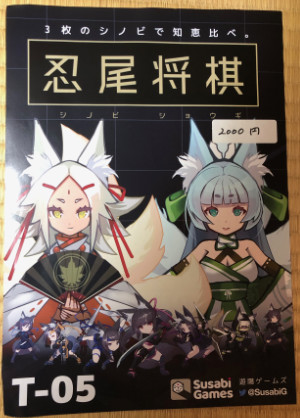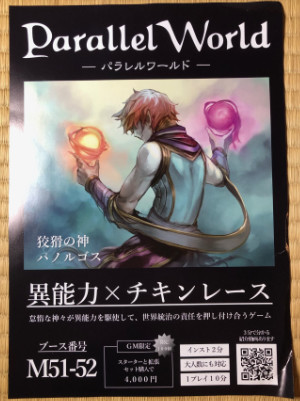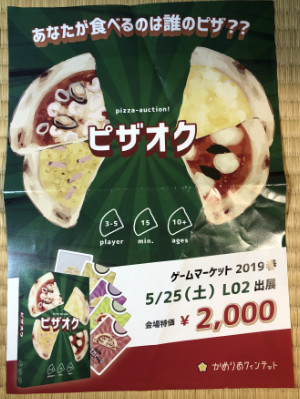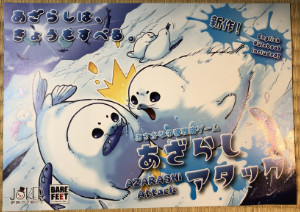 The Goods
Having recently become hooked on the original Gundam anime, I picked up the recently released cooperative board game.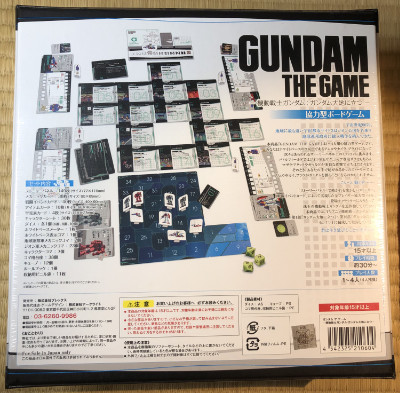 I immediately fell in love with the art of Invictus.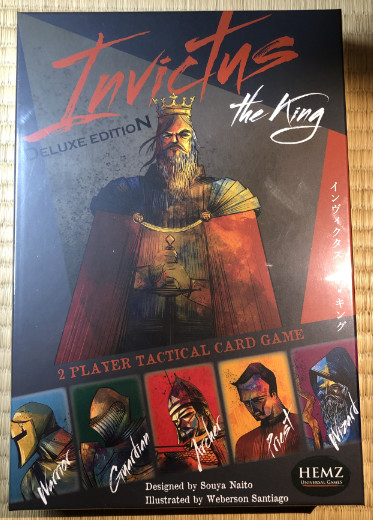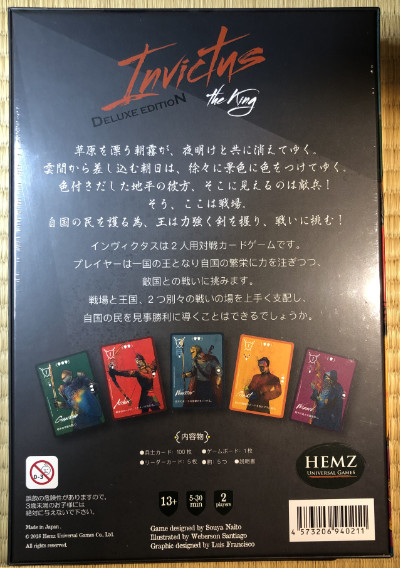 Also really dig the art direction of Gusha no Hitsugi, as well as the company's other games.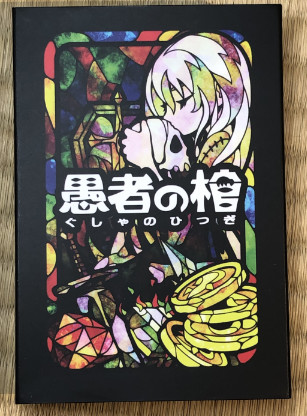 A friend told me about the Aurora Model booth, so I picked up a few models at a discount. They also had a grab box of old Mage Knight figures. 100 yen to randomly draw one, or 500 yen to get as many as you can pull out with one hand. Tempting, but I ended up passing. Aurora models is a Japanese miniature company.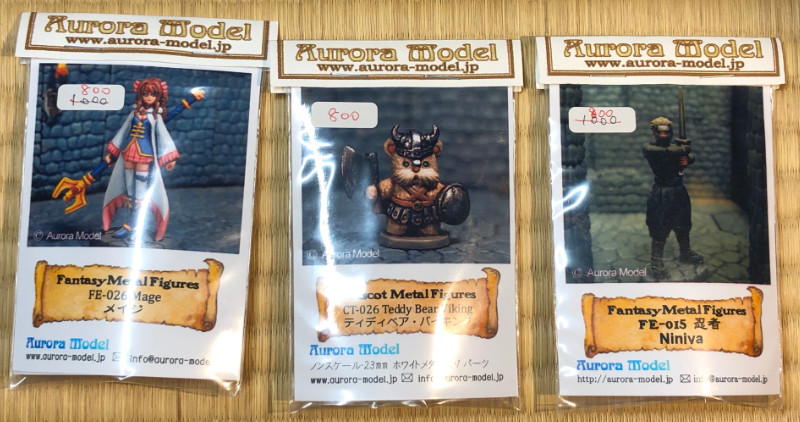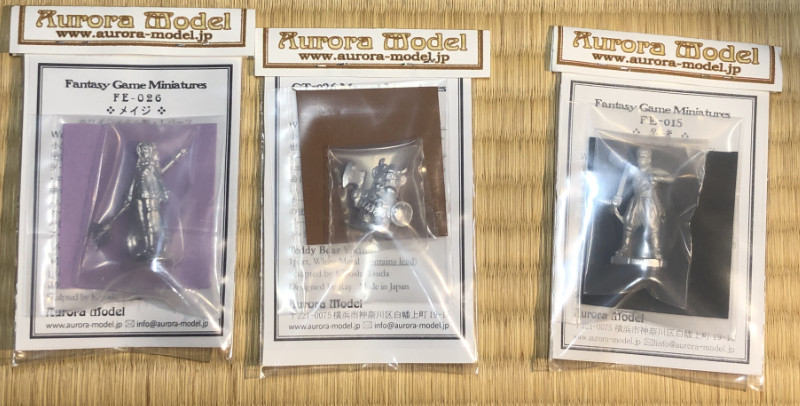 And that's it for now. I hope to post most details about the games I picked up, but before that, I'll be posting about my time with Magicalogia!