After probably twenty years away from Games Workshop games I've dipped my toes in again with Warhammer Underworlds: Nightvault. For the last year or two I've been painting Star Wars: Imperial Assault miniatures and enjoying that, so when the Warhammer Yokohama shop opened up nearby I was tempted to pickup one of the smaller skirmish games, but managed to resist.

A week later a friend wanted to get started with Shadespire and form a group, so I decided to pickup the Magore's Fiends warband. Cue the Nightvault release and its bonus items still being available and my wallet got a bit lighter.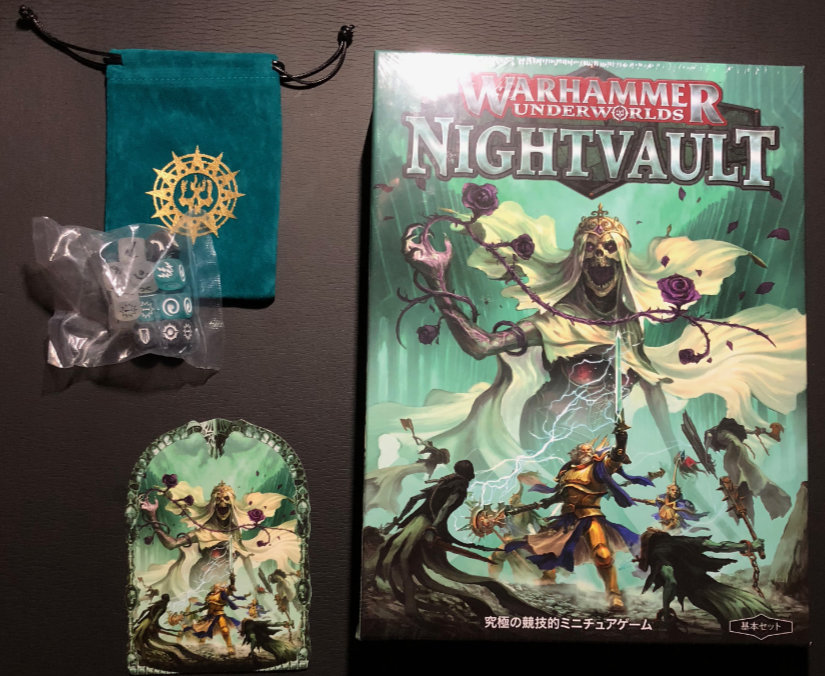 Bonus!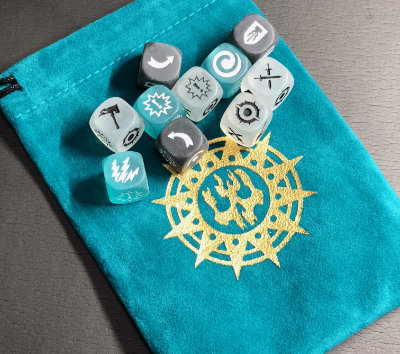 The bonus dice are surprisingly nice. They have a frosted finish to them and feel good in the hand. Unlike the existing standalone dice sets, they include magic dice as well.
Unboxing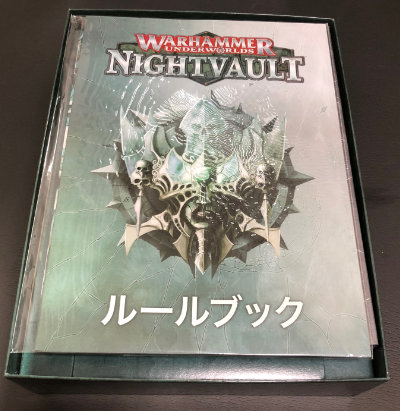 The box has a very pleasing weight to it and is made of glossy heavy cardboard.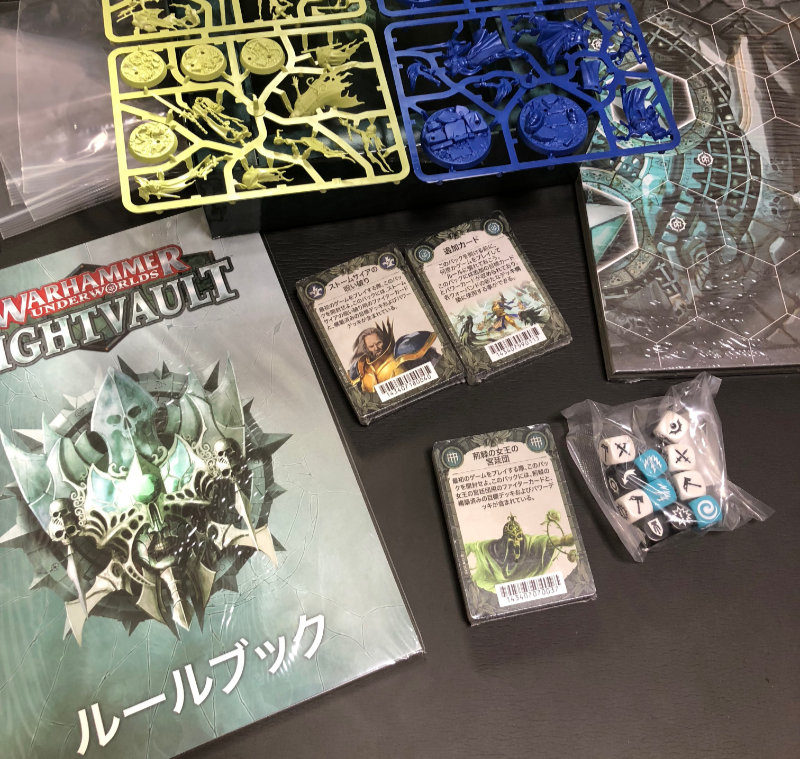 The miniatures detailed. I haven't put them together yet, but they're supposed to snap together with minimal to no glue.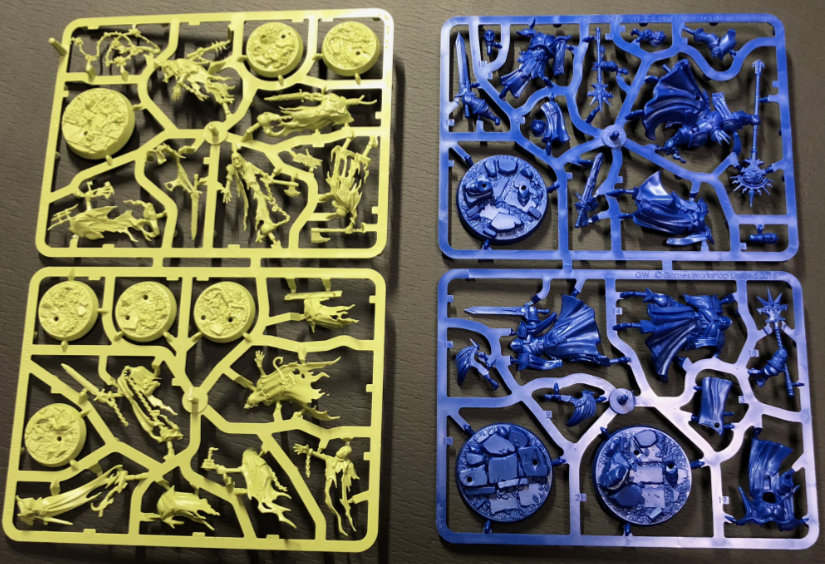 The rules are what you'd expect. Glossy and pretty.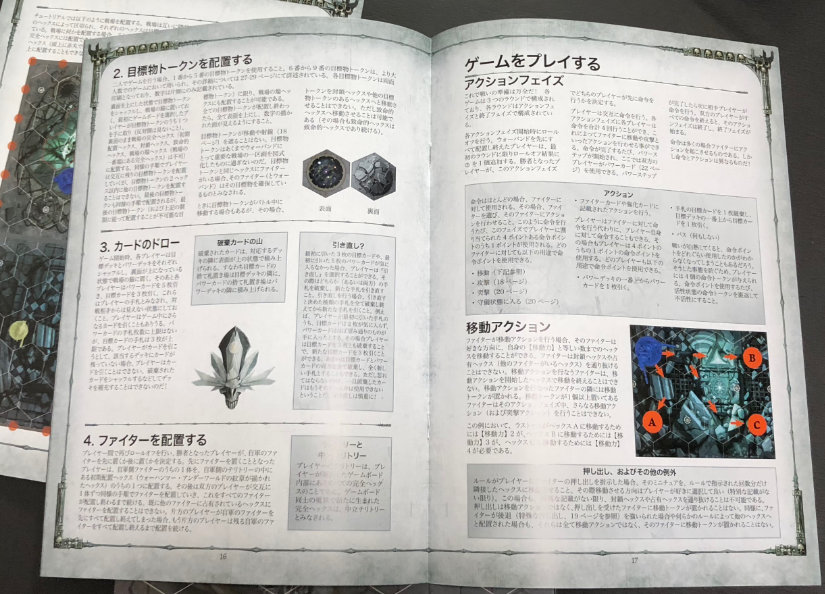 And tucked away at the very bottom of the box is an invitation to Age of Sigmar. Intended gateway drug? Yes, yes it is.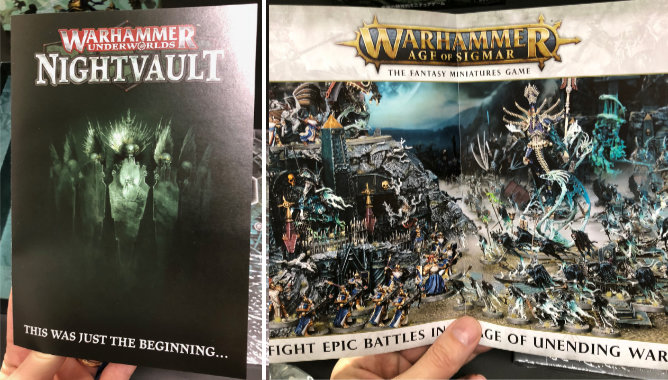 Language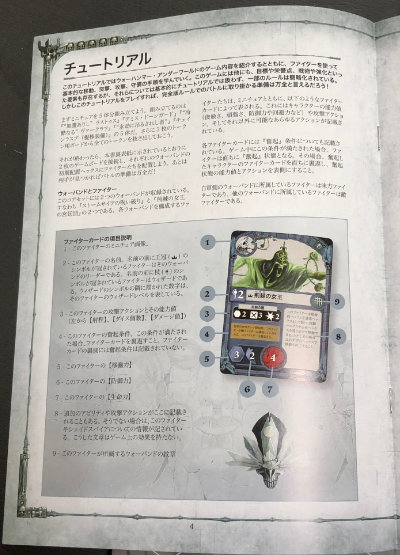 The rules, including the cards, are available in multiple languages on the official website. Being able to cross reference between languages is very handy and a great way to get started learning phrasing used in games. The free D&D basic rules are another example of rules available in both languages, but there's a bunch more available online.