I played in a D&D Dragon Heist online session the other day. We used discord for the audio and general chat, but rounded it out with an open source tool called Udonarium that has a neat approach to tabletop.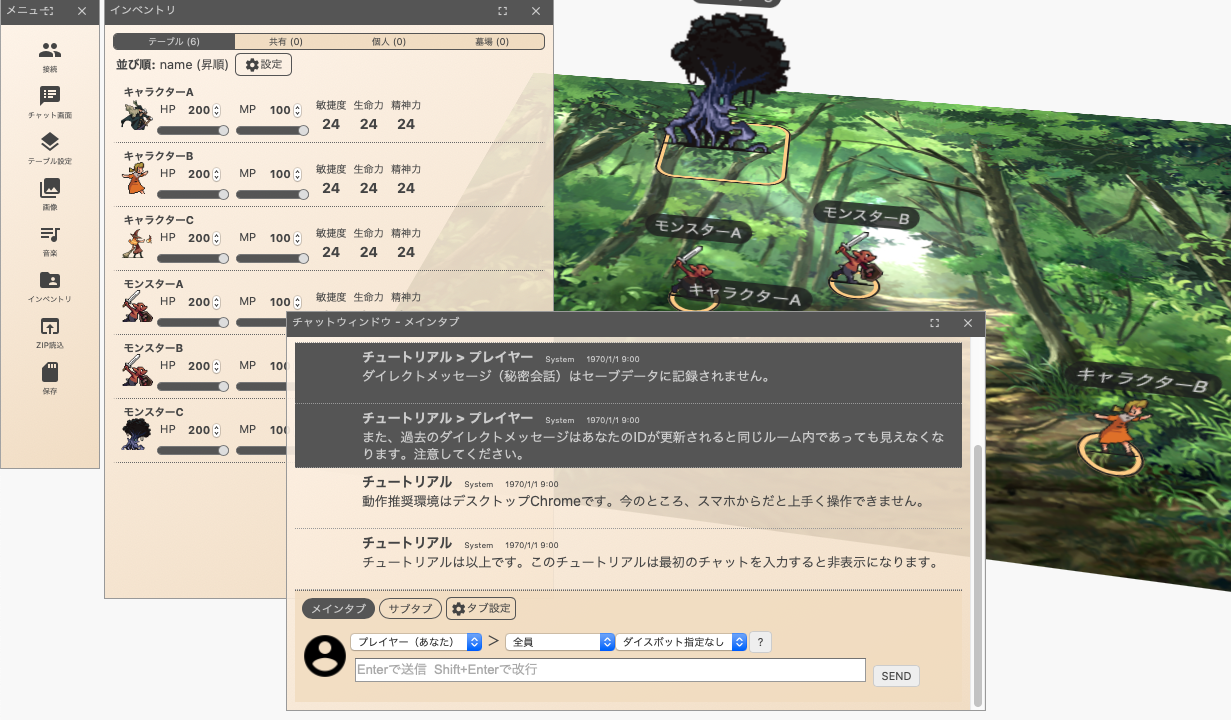 The first thing that struck me was its approach to the map. Most software, such as roll20, provides a top down view. Udonarium, on the other hand, provides a 3D view, with the tokens "standing" on the map, giving it a feeling similar to in-person table top play. The board and tokens themselves can be rotated. A brief video showing this functionality:
Dice can be rolled in chat, with a variety of systems supported. There was no built in initiative tracker, but characters are sorted by their memos, so we put our initiative in that field. While we only used it for dice rolling, it's also possible to select who should receive messages and create arbitrary rooms.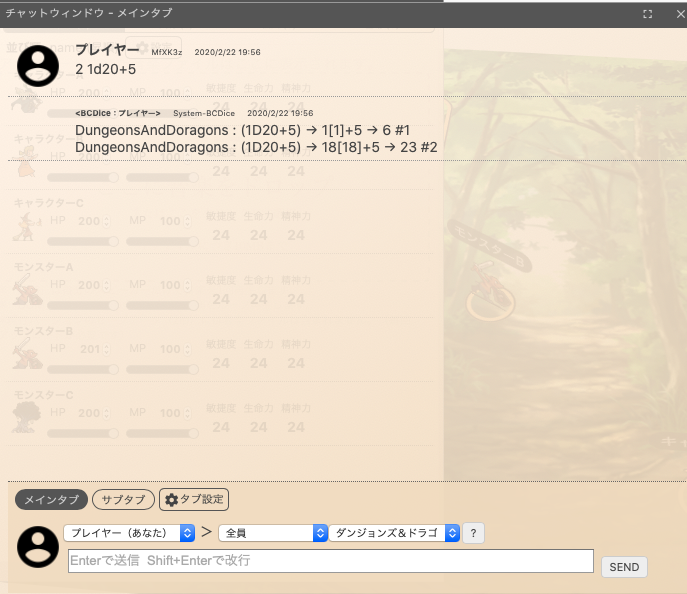 The way rooms and connections are managed is interesting. Ids are randomly generated when you connected, and those whom connect with the same ID join the same room. People with the same id join the room. Data can be saved and reloaded, but the contents of private direct messages will be lost. Refreshing the page also results in a new connection, so it's important to note the id of the room. While we didn't make use of it, music is also supported.
Example Usages
It's lends itself to other systems as well, as these Twitter posts show.
Using it to run a game of Insane.
Using it to run a game of Shadowrun. One of the replies mentions it looking like the Shadowrun Returns video game.