I stumbled upon a simple solo journaling game with an interesting mechanic while researching TRPG ebooks. Called Message on the Palm (てのひらの伝言), its premise is awakening to find a palm-sized visitor outside your window. What that visitor is depends on the last digit of your previous Tweet. In fact, this is the only randomizerーeach tweet references the ID of the previous one to customize the prompt from a list of options.
Templates are provided for each tweet to serve as a guide. Most tweets have a single template, but the fifth has two options: one for if the visitor is invited in and one if the visitor is driven away.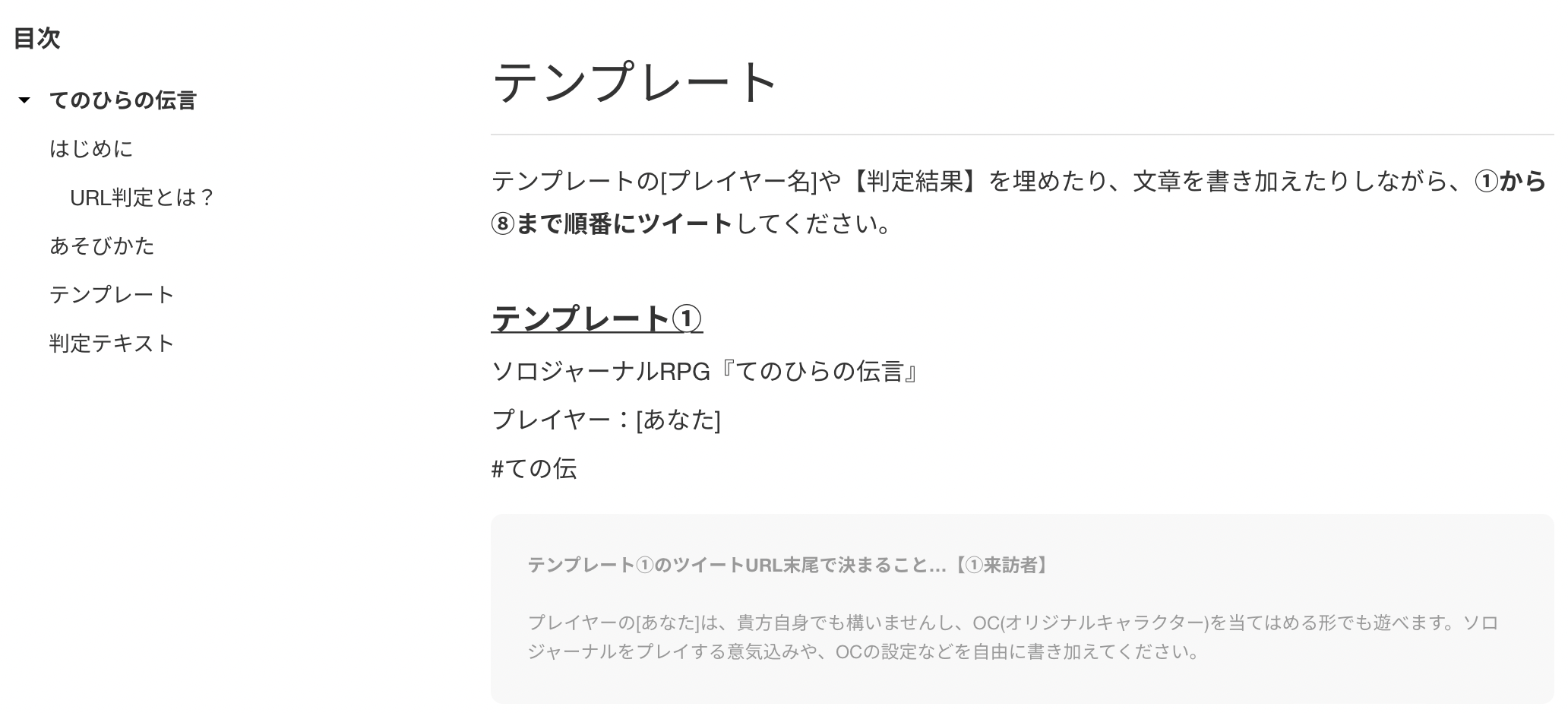 As for what that visitor is, it could be a colorful bird, large bug, or even a misshapen straw doll. The demeanor of the visitor and what exactly they bring is similarly determined by Tweet id. Similar to World's End Journey, a Twitter hashtag (#ての伝) is suggested for journal entries.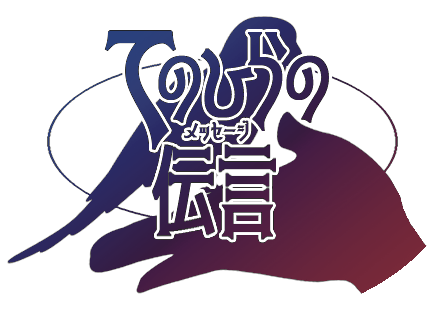 The player is free to write all in one sitting or to do it over multiple sessions. Additionally, the player can write as themselves or an original character. Actual play time is estimated at fifteen minutes and up.
Sample Play
The following is an entry from the author @toiro_hnk. The setting is another world of verdant forests and farming villages overseen by a young lord. Having an illness since birth, the lord is prone to seclusion in their room.
ソロジャーナルRPG『てのひらの伝言』
プレイヤー:ライムント(OC)
OC設定:
とある異世界の若領主、緑豊かな森や農村の領土を多く保有する 生まれつき病弱で部屋にこもりがち#ての伝

創作子の紹介を兼ねて妄想たっぷりでテストプレイします
さくさく進めて最後にプレイログでまとめるよ

— 葉中実 (@toiro_hnk) September 19, 2022
Acquiring
Message on the Palm (てのひらの伝言) is freely available on Talto.